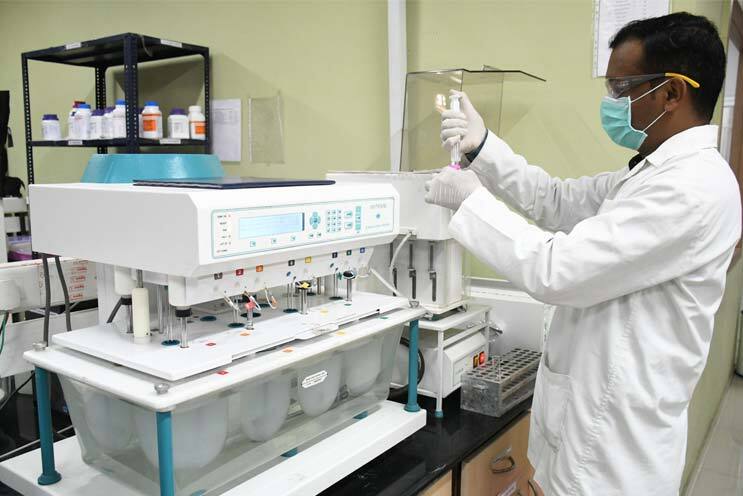 At Wockhardt, since 1995, discovery research has focussed on finding effective antibacterial solutions to growing therapeutic challenge imposed by AMR. Twenty five years ago, it was the visionary decision of Wockhardt's Founder Chairman, Dr Habil Khorakiwala to embark on a journey of discovering novel antibiotics targeting multi-drug resistant Gram-positive and Gram-negative pathogens. This led to establishment of 125+ scientist multi-disciplinary team comprising of members from medicinal chemistry, in vitro microbiology, in vivo microbiology, molecular biology, drug metabolism and pharmacokinetics, safety pharmacology, toxicology, laboratory animal science, bio-analytical, intellectual property rights and regulatory affairs which began operating out of Wockhardt Research Centre, located in Aurangabad, India. Over the years as Discovery molecules progressed from pre-clinical to clinical stages, the development team was expanded to include areas such as NCE (New Chemical Entity) scale-up, formulation development and manufacturing to deliver GMP-compliant clinical batches. To evolve end-to-end capabilities, a dedicated clinical research team based out of Mumbai, US and EU was set up to conduct clinical studies on novel antibiotics.
As a result of sustained and focussed research efforts of more than two decades, today Wockhardt boasts of an impressive pipeline of 6 novel antibiotics, with 2 already launched and 4 at various stages of clinical development. The team has filed 6 US IND's and has been the recipient of over 400 patents during the past 2.5 decades, which is a testament to the quality of innovative research being pursued at Wockhardt. In U.S.A, Wockhardt has been granted with 69 patents. Till date more than 100 publications based on Wockhardt NCEs have appeared in top-rated journals with majority having authorship of globally renowned independent investigators.
As a measure of its end-to-end capability in antibiotic discovery, development and commercialisation, in 2020, Wockhardt launched two novel broad spectrum anti-MRSA antibiotics, levonadifloxacin and alalevonadifloxacin in India under the brand name of EMROK (WCK 771, levonadifloxacin) and EMROK O (WCK 2349, alalevonadifloxacin), respectively. Until now, more than 40,000 patients have been successfully treated with either or both of the 2 antibiotics. Wockhardt discovery pipeline includes three Phase 3 stage antibiotics [WCK 5222 (cefepime/zidebactam), WCK 4282 (2 + 2 g cefepime/tazobactam) and WCK 4873 (nafithromycin)], and a Phase 1 stage, WCK 6777 (ertapenem/zidebactam). All these candidate drugs based on their potential to address unmet needs have been granted Qualified Infectious Disease Product (QIDP) status by U.S. FDA. In recent years, Wockhardt has entered into value-added tie-ups for its novel antibiotics. For respiratory infections-targeting nafithromycin, Wockhardt has partnered with Jemincare for clinical development and commercialization in mainland China, Hong Kong, Macau and Taiwan. Wockhardt has partnered with GPhC for clinical development and commercialization of EMROK, in Russia. Recently, the National Institute of Allergy and Infectious Diseases (NIAID), part of the National Institutes of Health (NIH), United States of America (USA) has selected Wockhardt's novel once-a-day, multidrug-resistant (MDR) Gram-negative targeted antibiotic WCK 6777 for conducting a Phase 1 clinical trial in US. To strengthen the scientific foundations of Discovery projects, Wockhardt discovery team has stitched a strong network of global collaborators encompassing academia, industry, and contract research organizations.