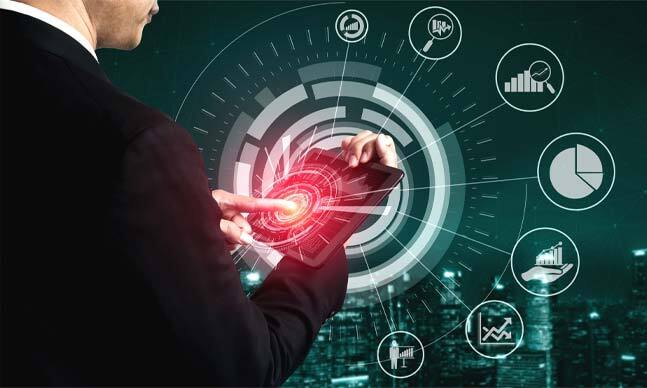 At Wockhardt, we strive to apply the Life Wins philosophy in all our endeavours. By leveraging technology and embracing online and mobile communication tools and platforms, we try to reduce our carbon footprint by extending our digital footprint.
The use of laptops, tablets and smartphones allows us to considerably reduce our use of paper, which is a significant step towards the cutting down of trees. Other advantages of going digital are speed, accuracy and clarity of communication; accountability, greater productivity; and better engagement.
We have gone digital across multiple functions like Sales & Marketing; Learning & Development; Advertising & Communication; Campaigns & Promotions; Tracking & Monitoring; Patient & Doctor Data Management; Records & Reports etc.
Wockhardt IT has imbibed Digital Culture in various innovative ways such as AI, Machine Learning, CRM and CLM, Blockchain just to name a few.
Our 'Going Green' efforts include building dedicated websites, using email extensively, social media presence, and developing mobile apps to engage meaningfully and effectively with patients, doctors, Wockhardians and other stakeholders.