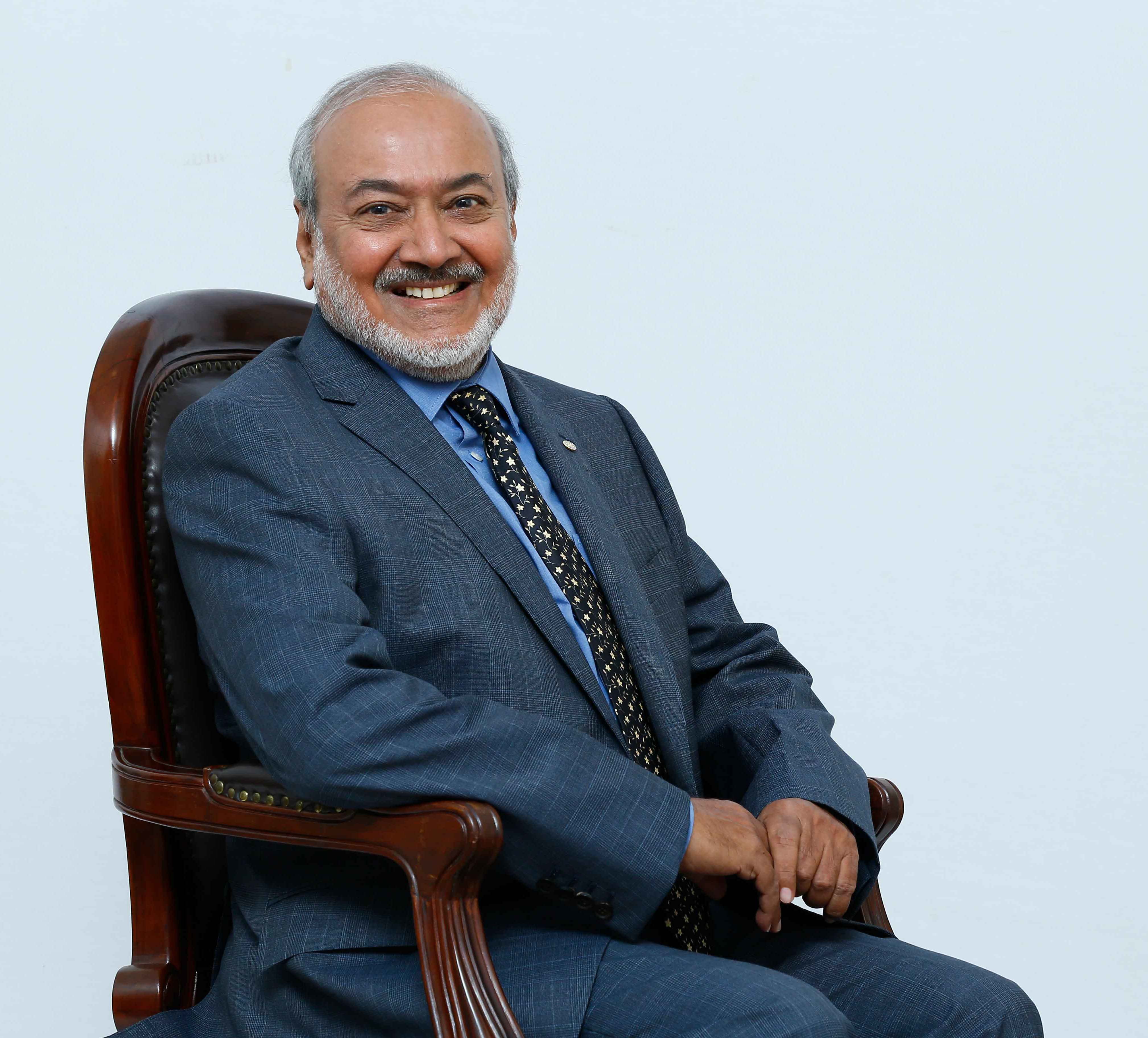 Being different and making a difference. That sums up the vision, philosophy, conviction and driving force behind Dr. Habil F Khorakiwala who revels in venturing down the road less travelled.
He founded Wockhardt in 1967. Today, the Wockhardt Group is India's leading research-based, global healthcare enterprise with relevance in the fields of Pharmaceuticals, Biotechnology, Active Pharmaceutical Ingredients (APIs), and Super Speciality Hospitals.
From daring to be the first pharmaceutical company to establish manufacturing facilities in Aurangabad against familial advice to the contrary, to focusing on new drug development in the antibiotics space over two decades ago; from venturing early into biotechnology to acquiring pharmaceutical companies across Europe and USA; it is the unique vision, strong passion and deep conviction of Dr. Khorakiwala that has steered Wockhardt to emerge as a research-based, global pharmaceutical and biotechnology company with interests across the healthcare value chain.
Wockhardt's New Drug Discovery programme has focussed on unmet need of Anti-bacterial drugs that are effective against the menace of untreatable superbugs. Wockhardt is the only company in the world where USFDA has given QIDP Status (Qualified Infectious Disease Product) for 6 of our Anti-bacterial discovery programmes – 3 of them are Gram Negative and 3 Gram Positive effective against untreatable "Superbugs". It has a comprehensive Drug Discovery team and clinical organisation.
Dr. Khorakiwala's strategic insights, focused approach and courage of his convictions, have resulted in Wockhardt notching up several firsts to its credit. These include the launch of PROXYVON, the first combination formulation in pain management; launch of the first recombinant product, BIOVAC-B; and the launch of India's 1st automatic insulin delivery device, WOSULIN PEN + Cartridges; among others.
Dr. Khorakiwala's academic qualifications include a Bachelor's degree in Pharmacy from India, a Master's degree in Pharmaceutical Science from Purdue University, USA, and an Advanced Management Program at the Harvard Business School, Boston, USA. Honoured with the title of 'Distinguished Alumnus' for significant contribution to the profession of pharmacy by his alma mater, Dr. Khorakiwala became the first non-American in 125 years to be conferred with an Honorary Doctorate by Purdue University (Pharmacy School) in 2010.
Over the years, Dr. Khorakiwala has been actively involved in the public space, holding leadership positions at various industry bodies and forums and has been recognised, lauded, awarded and honoured by numerous national and global institutions and organisations.
A member of the World Economic Forum (Davos), he has helmed, as President, FICCI (Federation of Indian Chambers of Commerce & Industry) as well as IPA (Indian Pharmaceutical Alliance). He was also the Chairman of the Board of Governors at the Centre for Organisation Development. He was the Chancellor of Jamia Hamdard University, New Delhi, which is an outstanding institution of higher learning with distinct and focused academic programmes.
In 2017, Dr. Khorakiwala authored 'Odyssey of Courage', a book chronicling his entrepreneurial journey, and in 2018, he established the Wockhardt School of Courage, a unique mentorship programme for young and budding entrepreneurs, which was based on tenets, principles and insights drawn from the book.
Dr. Khorakiwala with his mantra of 'Vision to Execute', has successfully led Wockhardt to be a major Indian Pharmaceutical company that holds a strong presence in key global economies today. Amidst continuous business diversification, Corporate Social Responsibility has remained close to his heart for which he instituted Wockhardt Foundation committed to human welfare.